Prabakaran D, Trichy

I Would Like To Say Huge Thanks To Mbbs @ Philippins For Their Accurate Guidance. After My 12 th Std I Have Got An Opportunity To Attend Counselling Session With Mbbs @ Philippines, I Was Hesitant In Nature, Had No Confidence To Reach My Dream To Become A Doctor, They Brought The Best From Me, Which Helps Me A Lot To Prepare Myself Towards My Career Journey,"Trichy To Philippines", Now I'm Prabhakaran Pursuing Mbbs In Davao City, Philippines, With World Class Facilities And Faculties.

Muthumariyappan, Villupuram

"To Become A Doctor" Is Dream Of Many, I'm One Among Them , I Often Used To Tell My Friends That I Can Only Dream Since I'm From Middle Class Family, But Today ! I'm Pursuing MBBS In One Of The Top Universities In Philippines. This Is The Right Platform To Express My Humble Gratitude To "MBBS @ Philippines" For Their Career Support On Right Time!!!

Maria Shilpa, Dindugal

MBBS @ Philippines Helping Me In My Journey To Become A Doctor, But Honestly They Counseled Me Individually, Which Helps More Than Just Becoming A Good Doctor. After My Neet Exam, I Got Management Seats In Some Of The Colleges In India, Fee Structure Is A Main Constrain To Join Those Colleges, Where I Decided To Choose A Foreign Universities, I Was Referred To Mbbs @ Philippines !! They Proving Great Support In India As Well As In Philippines, I Thank My Mentor Again!

Shamyukatha, Salem

Pursuing MBBS In Philippines Is A Great Experience In My Life, I Feel Comfortable Like My Own Country, Have No Language And Culture Barriers, Seniors Are Very Supportive, I Have Great Confidence On My Service As A Doctor In Future, I Thank Mbbs @ Philippines For Their Guidance

Kamalesh, Thirunelveli

It Has Been My Dream To Become Dr.Kamalesh ! I Feel Very Happy While Wearing Doctor's Uniform And Handling Equipments, I Hope My Dream Comes True! I'm Experiencing The Holistic Education, Which Surely Value My Doctor Dream! In My Class I Have Many Indian Friends ,This Environment Gives Me A New Learning Every Day, I Should Thank Mbbs @ Philippines For This Kind Of Support.

Prasana Bharathi, Chennai

I was referred by MBBS @ Philippines to this university. My heart fully thanks to MBBS @ Philippines for this support and guidance. My university has excellent Infrastructure and amazing facilities. I'm confident that I will become a doctor soon and serve my people.

Lavanya Ganapathy, Madurai

I personally thank MBBS at Philippines for their extraordinary support given to me in Philippines. AMA is quality college with good infrastructure. We have many students from India as our batch-mate and seniors. I enjoy studying here in AMA & Philippines.

Gladwin, Kanyakumari

I am doing 1st year MBBS In University Of Northern Philippines, I'm experiencing the quality teaching and excellent hostel and food facilities, I would say lot of thank to MBBS @ Philippines to their career guidance which helping me to achieve my dream career.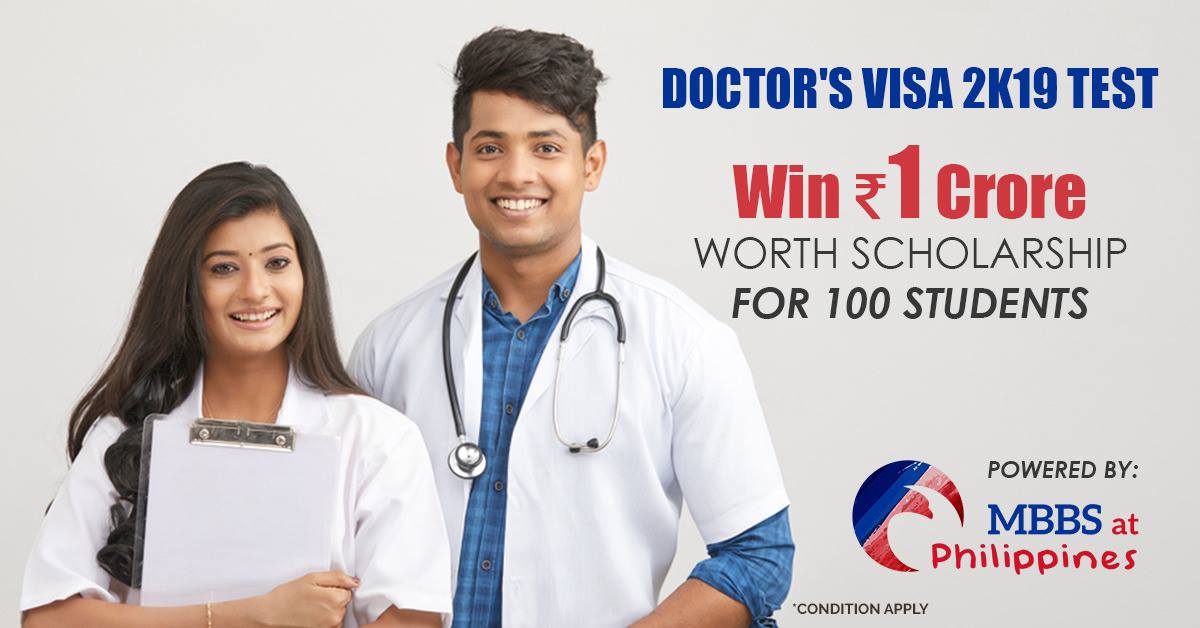 Registration open for 2019 batch! Apply Now!
Close